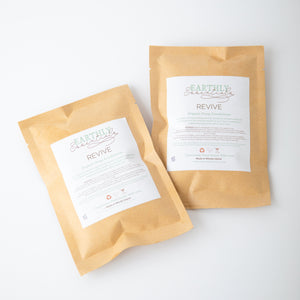 A recipe to restore, maintain, and improve the overall health of your hair, handmade with ingredients that will leave your hair with maximum hydration after each use. 
RECOMMENDED USE:
Loose Natural (All hair types and curl patterns) 
•Wavy, Kinky, Curls, Coils
•Straight/Relaxed 
Locs
•Starter "baby" locs
•Mature locs 
HOW TO USE:
Apply directly to wet hair. Evenly distribute product from the roots to the tips of your hair. If necessary, use a wide-toothed comb or fingers to thoroughly spread product within your strands. 
Allow deep conditioner to sit for at least 30 minutes - 1 hr,  or longer.
For maximum results, use a plastic cap or a heated cap when deep conditioning to allow product to deeply penetrate the hair shaft with ease. Rinse product with water and further moisturize as desired.
BENEFITS
Bananas are naturally rich in potassium, oils, and vitamins that aid in hair health.
Avocados are an excellent source of Vitamin A, B, D, & E and biotin.
Aloe Vera contains vitamins A, C, and E.
Avocado oil is rich in vitamins, minerals, and antioxidants that aids in the overall health of hair and skin. 
MAIN INGREDIENTS:
 Musa, Persea americana, Aloe vera.
 WARNING: For EXTERNAL USE ONLY. Please discontinue use if irritation occurs.